Louis Brinckwirth, chef / owner of Addie's Thai House, has been called a visionary.
The source of the vision began with the opening of Addie's Thai House, which has since expanded beyond what Brinckwirth and his wife, Muay, originally envisioned when they established the restaurant in 2009. He moved to Chesterfield in January 2020.
"I can't tell you how many people told me after the pandemic that I was a visionary for opening such a spacious restaurant. A place where everyone is comfortable with tables 6 to 8 feet apart, "said Brinckwirth. "I needed a more spacious dining area so that the staff could maneuver around the tables and provide good table service. And that's exactly how we designed it: a spacious dining room where there wouldn't be a bad table.
These tables are set in the Thai tradition with porcelain flanked by a fork and a spoon. The fork is intended to load food onto the spoon. "The way the Thai table is set contributes to the dining experience. This is what we are trying to do here, giving people the best Thai food experience. An experience that we modeled on the good Thai restaurants in Bangkok.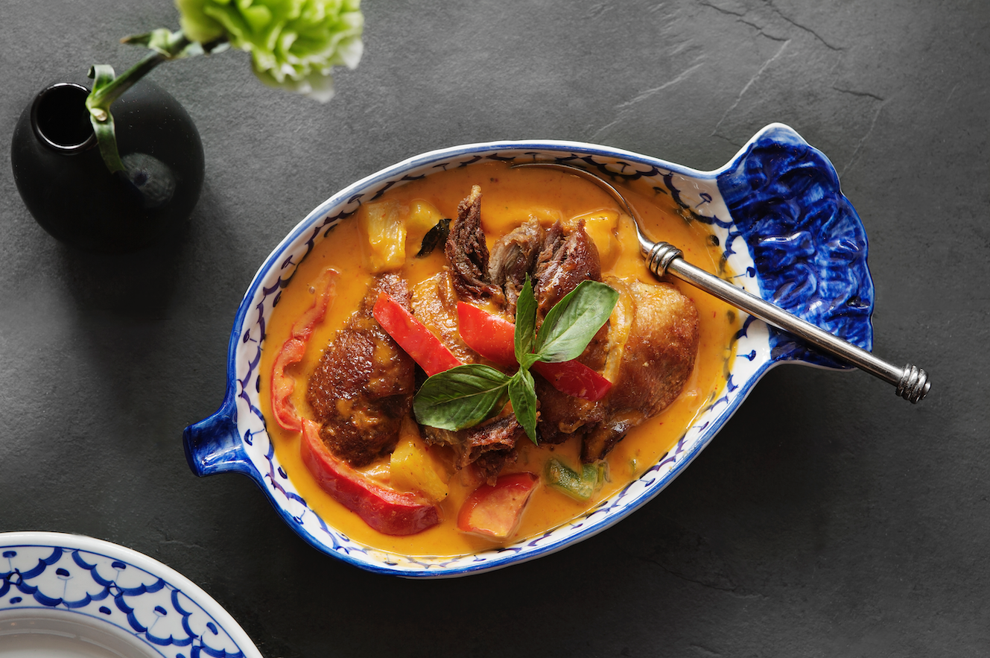 Such a table promises to deliver extraordinary food. And that's the case. Open Addie's menu and you'll discover an eclectic list of classic Thai dishes that you won't find at any other restaurant in the area.
"You won't find crispy Bangkok beef, summer rolls, mango fried rice or Char Kway Teow (wide wok fried rice noodles made with chili sambal, shrimp, chicken, sausage Chinese sweets, eggs, garlic, cabbage and bean sprouts) at other restaurants here, "said Brinckwirth. "We also have unique dishes such as our garlic chicken or our garlic pork. You won't find anything like it anywhere here, maybe in the country.
Addie's sets itself apart, in part thanks to its chefs – three women from Thailand, who brought their expertise and recipes to Addie's cuisine. Authentic Thai ingredients, such as real palm sugar, fresh galangal, turmeric, and tamarind, are used to produce age-old classic recipes, including rich, creamy curries.
"Our curries are much thicker and creamier than other Thai restaurants," said Brinckwirth. "Although in Thailand you will find both thin and thick curries, it is more common to find thinner curries that have been cut with water to reduce the expense. Our curries are thicker because we don't skimp and we use the best coconut milk.
Addie's Thai House and Henry's Bar – a restaurant, two names – offer a combination of options to enjoy. Addie's is the resplendent Thai decorated dining room while Henry's Bar is decidedly Old World. With two private dining rooms, the combo offers the perfect setting for a drink with friends, a family dinner or a private party. Brinckwirth's future plans are to expand Henry's Bar into a versatile event space and music bar to complement Addie's. Until then, live music is offered on weekends, weather permitting, on the terrace.
"Our food is our art," said Brinckwirth. "We want you to come and enjoy every moment you are here – from food and drink to service. "
14156, boulevard des Oliviers • Chesterfield • (314) 469-1660 • addiesthaihouse.com
Hours: 11 am – 9 pm, last place for dinner at 8:45 pm, Monday to Thursday; 11 am-10pm, last place for dinner at 9.45pm, Friday and Saturday; 5-9 p.m., last place for dinner at 8:45 p.m. on Sunday